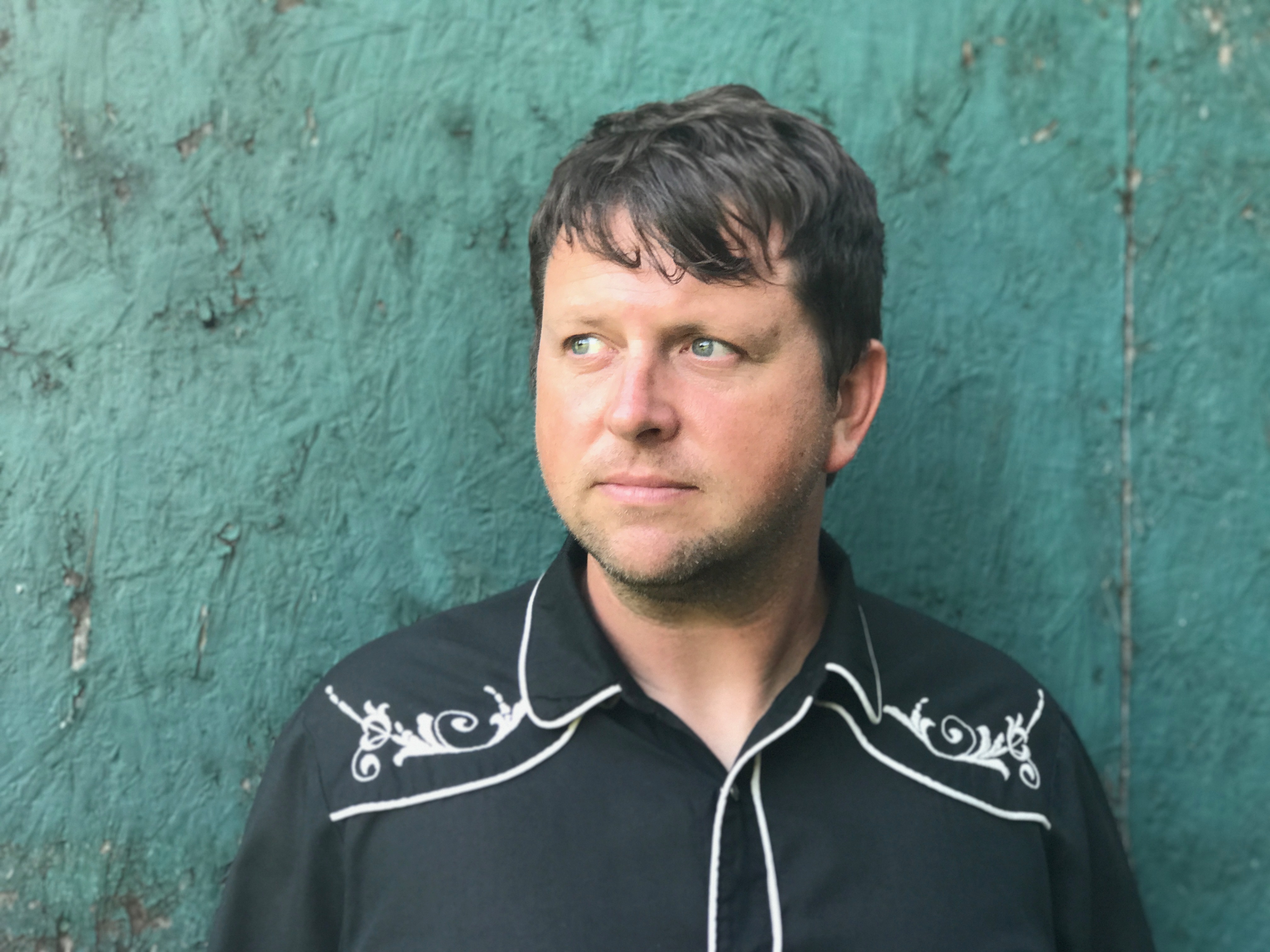 The School of Design welcomes visual artist and songwriter Abe Partridge to the Louisiana Tech University campus as one of its Winter Quarter visiting artists.
He will talk about his life's journey, perform original songs, and exhibit a selection of his paintings.
ABE PARTRIDGE
Exhibition and Performance
Thursday, 9 December at 2:30pm
FJ Taylor Visual Arts Center, Bellocq Gallery
Partridge received national and international recognition in early 2018 when he released his first official full-length release, Cotton Fields and Blood For Days, to rave reviews and substantial airplay on Americana radio. It landed Partridge a lengthy feature in The Bitter Southerner and the album was chosen to be one of their "Top 30 albums of 2018." Ranging from the earthy to the surreal, from the spiritual light to the depths of depression, Partridge draws listeners in with a combination of southern gothic storytelling, dark humor, and gripping intensity. He has toured throughout the US and Europe.
When Partridge is not writing or touring, he is creating his folk art paintings, which now hang in art galleries around the Southeast and in private collections. He painted the cover art for Charlie Parr's Last Of The Better Days Ahead (Smithsonian Folkways). His monthly subscription-based Alabama Astronaut Art Club has sustained him (and his wife and 3 children) during the Covid-19 pandemic.
Partridge has recently resumed touring, including a recent "Artist Spotlight" at the legendary Bluebird Café in Nashville and a showcase for his art and music at the 2021 FinsterFest in Summerville, Georgia. He is currently putting the finishing touches on a new studio album projected to be released in early 2022.
For more information about Mr. Partridge, please visit:
https://www.abepartridge.com/home
Photo by Cathy Partridge