The Ceramics + Sculpture Curriculum at Louisiana Tech University has been developed to enable students to create a proficient technical, visual, and conceptual background. Students work side-by-side generating a strong sense of community and are encouraged to push the boundaries of various mediums. Ceramics offers a distinct curriculum to best prepare students for a future in the ceramic arts. A flexible studio has been established to encourage all aspects of ceramics including Wheel Throwing, Hand building, and Slip Casting. Sculpture introduces a range of professional studio practices including traditional and non-traditional formats. All work is conceptually driven within the context of contemporary issues.
Student work
The School of Design operates and maintains a range of analog and digital fabrication tools. The Art and Architecture Workshop (AAW), a 16,000 sq. ft. facility, located on the University's South Campus, houses our Wood, Metal, Printmaking, Ceramics, and Digital Fabrication studios.
---
Digital Fabrication Studio:
48×96 Techno LC4896 3 Axis CNC router
48×48 Techno Davinci 3 Axis CNC router
48×96 Multicam-1000 2 ½ axis CNC Plasma table
(2) 60W Epilogue laser cutters – 24"x36" and 12"x18"
(7) MakerBot PLA and ABS 3D printers,
24"x24" Shapeoko II Desktop CNC Mill.
---
Metal Studio:
(2) MIG wire welders
100amp arc welder
(2) TIG welders
(4) handheld plasma torches
(2) Oxy-Acetylene Welding rigs with cutting and heating torches
Metal chop saw
(2) Metal band saws
(2) Drill presses
36" and 60" steel breaks
36" and 48" steel shears
Variety of pneumatic and electric grinders, drills and attachments
Clamps, work tables, safety equipment, etc.
---
Ceramic Studio:
(17) Pottery Wheels
Slab Roller
Casting Slip Mixing Tank
Blue Bird Pug mill
42 sq. ft. Gas Kiln
50 sq. ft. Gas Soda Kiln
(4) Electric Kilns
(1) Electric Test Kiln
Plaster Shop
Fully stocked Materials Room
---
Wood Studio:
Panel Saw
Saw stop table saw
48×96 BeloVac Vacuum Former.
Rotary arm saw
Planer
Joiner
Belt, drum and disc sanders
Router table
12" and 14" compound miter saws
(4) band saws
(2) Drill presses
Industrial wood Lathe
Variety of pneumatic and electric hand tools and bits
---
Brooke Cassady
Assistant Professor of Art
3D Design and Ceramics
Brooke Cassady is an Assistant Professor of Art in 3D Design and Ceramics and the Director of the School of Design Galleries at Louisiana Tech University in Ruston, LA. She also holds the Clarece Harp Lyles Endowed Professorship in Ceramic Arts.
She graduated from Boston University in 2003 with a BA in Art History and received her MFA in Ceramics from Louisiana State University in 2011. Her thesis work focused on community engagement and self-actualization through impromptu interactions with raw clay in public spaces.
She's currently an interdisciplinary artist working predominantly with ceramics, fibers, metals and repurposed objects. She utilizes materials to achieve forms that feel bound yet expansive trying to capture the visceral experiences and emotions within the body.  Her work references the interconnectedness of humans and all other beings, the collective consciousness and the natural world. Her work has been exhibited nationally in solo, invitational, and juried shows.
To see more of Brooke's work, visit here.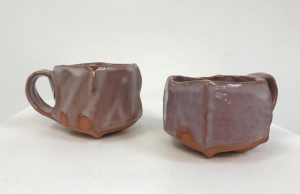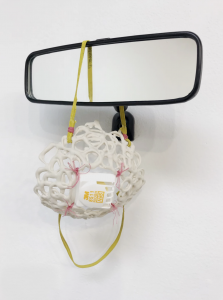 ---
Joey Slaughter
Associate Professor of Art
Sculpture and Foundation Art
Joey Slaughter earned his BFA from Memphis College of Art. He received his MFA from Cranbrook Academy of Art. Upon graduating Cranbrook, Slaughter was awarded the prestigious Joan Mitchell Foundation Grant and was nominated for the Louis Comfort Tiffany Grant. In 2012 he received the Louisiana Division of the Arts, Career Enhancement Grant.  He is currently living in Ruston, LA, and is Associate Professor of Art at Louisiana Tech University.
His highlighted exhibitions include:  Louisiana Biennial at the Contemporary Art Center in New Orleans; Cue Gallery in Chelsea, NYC; Dirty South in Miami; Flotsam Sanctus at Capsule Gallery in Chelsea, NYC; ADA Gallery in Richmond, VA, SECCA's Homegrown in Winston-Salem, NC;  a sight specific installation titled Sympathetic Distraction Reaction at the Masur Museum of Art in Monroe, LA.  His work has been published twice in New American Paintings. He recently was commissioned to make seven sculptures for the University Medical Center in New Orleans.
To see more of Joey's work, visit here.