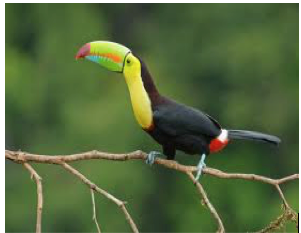 San Jose – Summer 2016
May 29 – June 25, 2016 
INTEREST MEETING
Wednesday, October 14th 5:00 PM – G.T. Madison Hall 219
Earn 6 hours Spanish Credit in 4 weeks!!
Total trip cost $3,800.00*
Faculty:
Professor Anne Reynolds-Case
arcase@LaTech.edu
Louisiana Tech—Costa Rica offers students the opportunity to experience true cultural and language immersion while living in one of the most beautiful places in the world. Students will be amazed to see a country which offers the variety of climate, vegetation, and wildlife that Costa Rica does.  San José, the site for the study abroad program, is located in the heart of Central America, surrounded by immaculate beaches and exotic rainforests. Costa Rica is also one of the most politically and economically stable countries in Latin America.
The Program: 
Students are in Costa Rica for four weeks, earning 6 hours of credits at the 200, 300 or 400 level. The program consists of 4 hours daily of Spanish classes at the renowned Costa Rican Language Academy. The classes offer an intermediate and advanced view into Spanish grammar, while incorporating conversational and cultural studies as well. Class size is limited to 6 students or less, creating an optimal learning environment where students are able to maintain continual interaction with their professor. Outside of the classroom, students continue their education through a series of day excursions. These excursions take students to tops of volcanoes, through rainforests, and into small, countryside towns.
Living in Costa Rica:
Students are placed in double occupancy rooms with carefully selected families, where they will continue practicing and learning Spanish outside of the classroom while sharing in the everyday life of a Costa Rican family.
Included in this Program:
Half Day trips:
– Volcán Poas
– Café Britt
– Butterfly farm
Night trip:
Ram Luna
Weekend trips (Breakfasts and dinner included):
–Arenal Paraiso
–Punta Leona (based on triple occupancy) 3 days/2 night
Discotheque Friday and Saturday
Snorkeling equipment and Kayak
Visit to the butterfly garden
_____________________________________________________________________________________
* The cost and what is included:    $3,800.00
– Roundtrip airfare leaving from Monroe
–  Airport transfers to and from the host families
–  CRLA Institute fees
–  Books, workbooks, and handouts
–  Home stays
–  Two meals daily
–  Laundry service
–  Weekly excursions
–  Dinner dance program at Mirador Ram Luna
–  Two weekend trips to the beach and Arenal Volcano.
(Each trip includes lodging for two nights, private tour guide, breakfast and dinners)
–  Latin dance class
– Costa Rican cooking class
–  Yoga class
–  Additional Conversation classes
–  Internet access daily
–  Health insurance for the duration of the trip
What is not included:
Louisiana Tech Tuition
Spending money
Airport exit tax:  $29
Lunches:  approx. $3-6daily
Bus fare:  approx.  $1.50 daily
_____________________________________________________________________________________
If you are working with the Financial Aid Office. Contact Pat Elmore at pelmore@latech.edu for more information. Start early!