Bukowski has Been Selected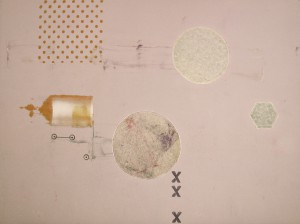 School of Art Professor Marie Bukowski has been selected to exhibit her work in RE OPEN 2012.  In order to promote the best in contemporary printmaking, and to spotlight new talent, the Royal Society of Painter Printmakers (RE) is launching a brand new
printmaking exhibition: the RE OPEN. Designed as a showcase for excellence in printmaking, the exhibition will also provide a fascinating forum for consideration of current trends and new directions in this ever evolving and extraordinarily creative art form.
The exhibition is held at Bankside Gallery in London, United Kingdom from August 17 through September 2, 2012.  The opening reception is August 16, 6-8pm.