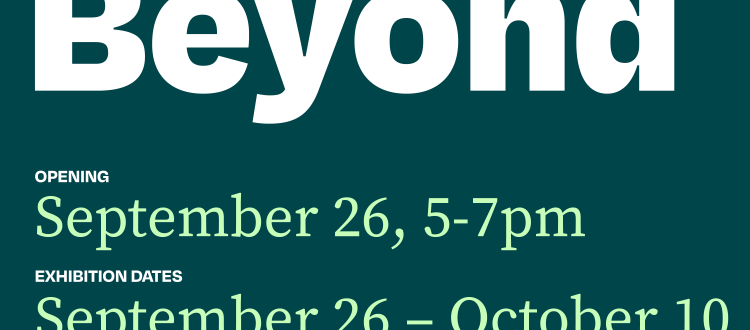 Berlin and Beyond

F Jay Taylor Visual Arts Center
Bethea and Moffett Galleries
1 Mayfield Ave, Ruston, LA 71272

Exhibition Dates: 9/26-10/10

The opening reception will take place on September 26, 5-7pm, offering guests the chance to meet the artists, engage in discussions about their creative processes, and enjoy refreshments.
_____

In June of 2023, 25 Students and 4 School of Design Art and Architecture faculty spent a month of travel and study in Germany, 

a country renowned for its rich history, vibrant culture, and cutting-edge design.

Louisiana Tech's School of Design is thrilled to announce its upcoming exhibition,

Berlin and Beyond

 featuring a captivating collection of drawings, photographs, travel videologs, writings, and sculptural installations inspired by their transformative study abroad trip to Berlin.




This summer course offered students an immersive experience in Berlin's unique blend of art and architecture, soaking in the city's distinctive atmosphere, historical landmarks, and contemporary creative scene. A nine day bus excursion

 took them to cities in southern Germany and beyond including Munich, Dessau (location of the second site of the Bauhaus School), Bregenz, Cologne and the Ronchamp World Heritage site in France. 

Berlin and Beyond aims to transport viewers into the heart of these travels, providing an opportunity to experience the region's art, architecture, history and culture through the eyes and talents of these students and their teachers. Visitors to the exhibition can expect to encounter a wide range of expressions, from paintings and videos, multimedia installations, written musings, and photography. Each piece is a testament to the individual artist's interpretations of Berlin's essence, whether it be the juxtaposition of old and new, the energy of the city's street art, or the grandeur of its iconic architectural landmarks.
It is an opportunity to gain fresh insights into one of Europe's most dynamic and inspiring cities and beyond!

______

Image credit: Ampelmann by Alex Bradke, Master of Architecture candidate, Louisiana Tech School of Design