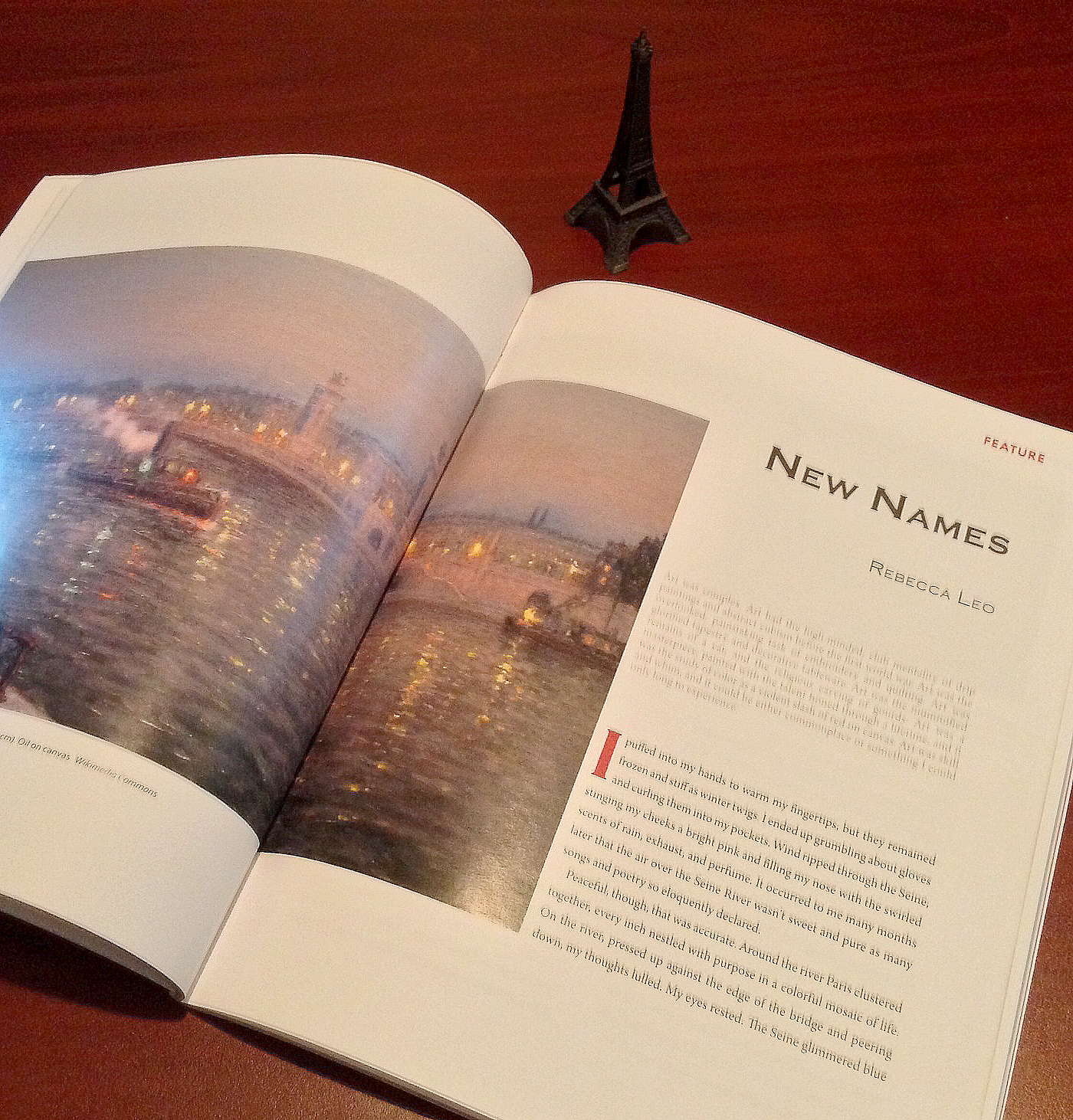 "We will always have Paris"
In a feature article in the magazine, Stone Voices, Louisiana Tech University School of Art alumnus Rebecca Leo recounts her time in Paris with the school's studies abroad program. Wonderfully written, Leo's article returns each of us to our first trip to the City of Lights and one of the world's great art centers.
"Time slowed while I explored France, each second stretching and sweet like taffy. Old castles and fine museums imprinted my mind with foreign cursive inscription; I sought out definitions to Sainte Chapelle, Notre Dame, Arch de Triomphe, Musée de l'Orangerie, Musée Rodin, Palais de Tokyo, and the Tuileries Garden – all just words, foreign concepts, painted into patterns so I could believe their classifications. Soon I understood French was only the second language I needed to learn. The first language was art, and I spent countless hours cultivating its vocabulary."
Thanks Rebecca for our Paris memories.
Stone Voices:  www.stone-voices.com