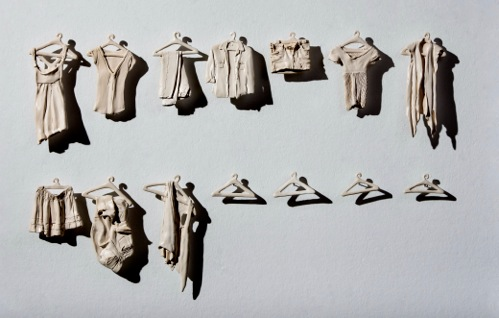 Casey Parkinson – Best in Show
Graduate student Casey Parkinson was awarded 1st place for the 2014 20"x20"x20": A National Compact Competition and Exhibit for her artwork.  She was awarded an $1800 check for her ceramic installation, Fragile 1 – 21.
The show was juried by Shana Barefoot, Collections and Exhibitions Manager at the Museum of Contemporary Art in Atlanta, Georgia.  The 20x20x20 show will be exhibited in the LSU Student Union Gallery from Friday,  April 14 until May 16.
Other artists from the School of Design selected for this exhibition were Assistant Professor Nicole Duet and MFA candidate Hannah Cooper-McCauley.