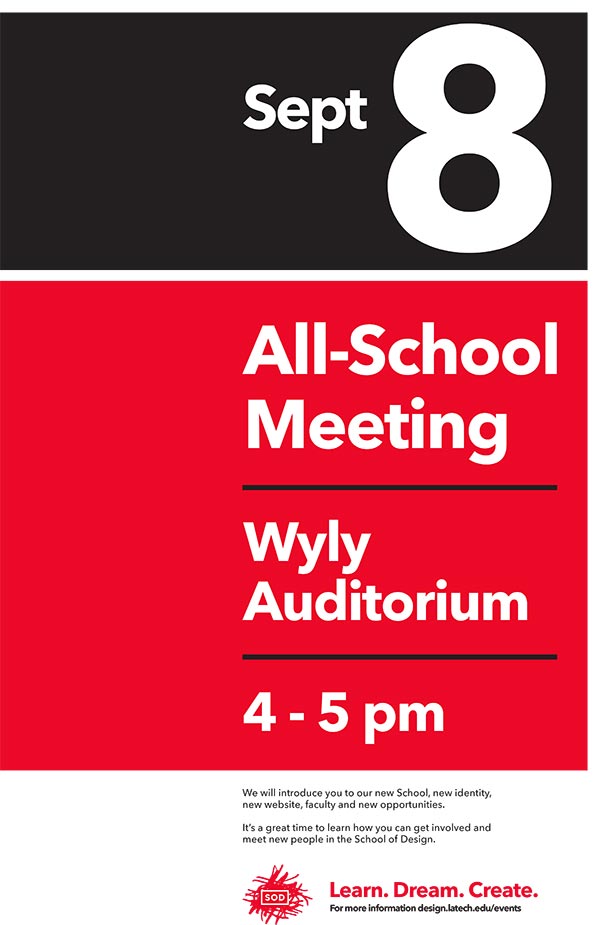 September 8 @ 4:00 pm

 – 

5:00 pm
All students of the SOD:
We will have our all-School meeting to introduce you to our new School, new identity, new website and new opportunities.
We will introduce you to your professors, including three new members of our faculty (provided they don't lock themselves out of their houses).
You will catch up with friends and hopefully meet new ones (if you're not too shy).
You will get to know about the great student organizations within the School (so you can plug in).
You will also learn about a few of the exciting things happening within our programs (Architecture, Communication Design, Interior Design and Studio Art).
We want you to get a little excited about our new School.
We are.
Hope you see you at the newly renovated Wyly Auditorium.