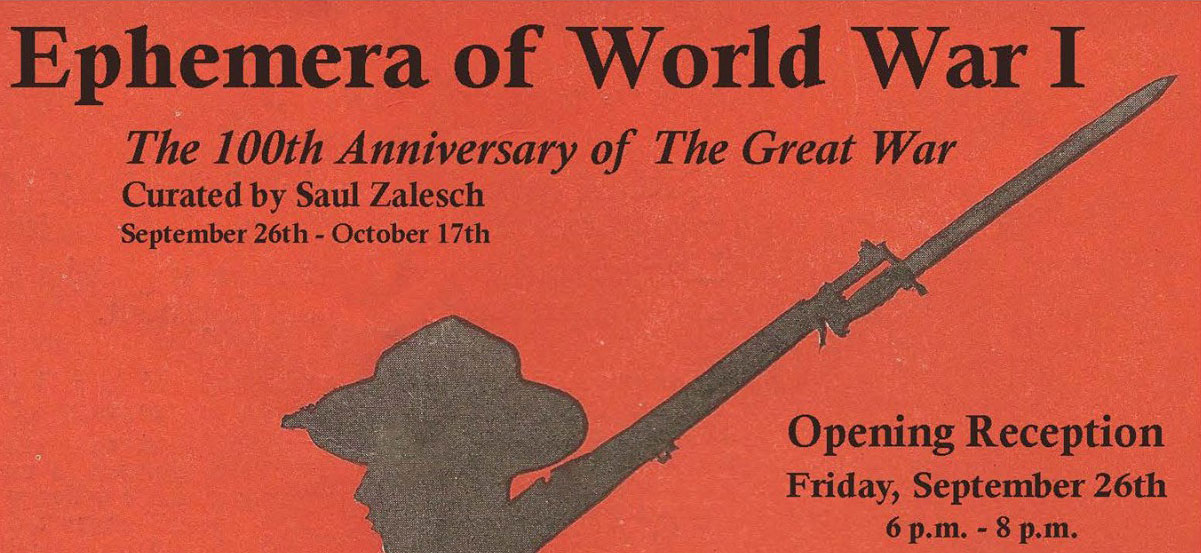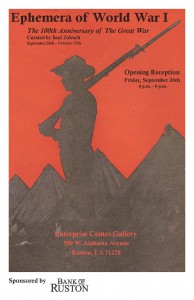 The first show of the season at Louisiana Tech University's Enterprise Center opens this Friday, September 26th.
In Ephemera of World War I: The 100th Anniversary of The Great War, Professor Saul Zalesch chronicles the years before, during, and after the war through his extensive collection of ephemera of this era .
The opening reception is scheduled from 6 pm – 8 pm and is free and open to the public.
The Enterprise Center is located at 509 West Alabama Avenue in Ruston.