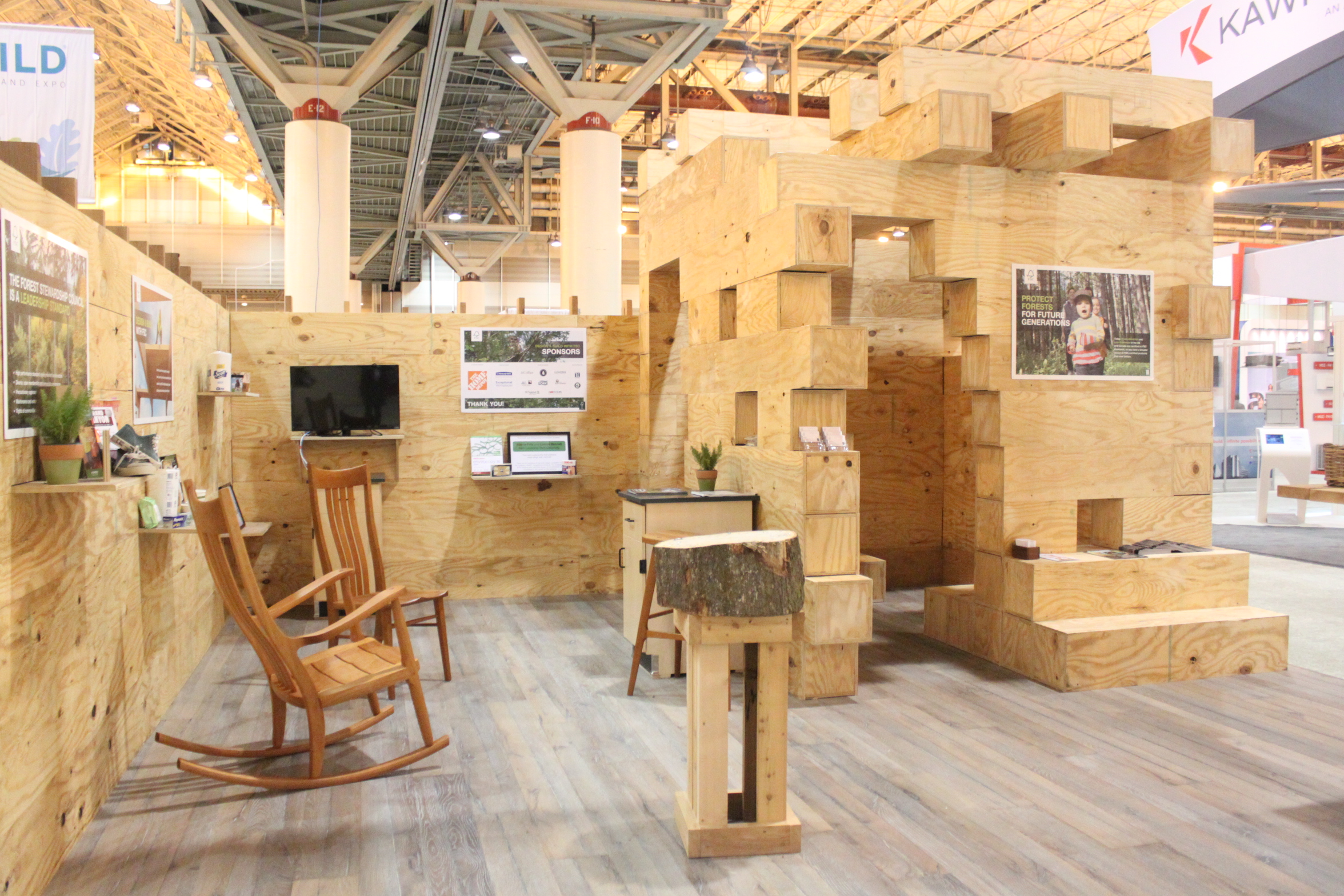 Architecture Students Win Competition
In partnership with USGBC Louisiana, the Forest Stewardship Council (FSC) hosted a competition for architecture and design students in Louisiana to submit designs for FSC's booth at the Greenbuild International Conference and Expo in New Orleans last month. While there were many creative submissions, only one design can be built each year at Greenbuild.
Congratulations to winners! Alayna Fritz and Lonnie Bennett from our School of Design, with mentorship from Professor Kevin Singh.
The FSC booth was located at the front of the Wood Pavilion in the Expo Hall, providing the winning student team with prime floor space to showcase their design. The competition required students to submit a design for the booth that utilized FSC-certified forest products that could be sourced in or near Louisiana, could be easily assembled, and reused.
Alayna and Lonnie had the opportunity to work with TLC Engineering in New Orleans to finalize their drawings and specs this summer and will to see their booth live on the expo floor! Congratulations Alayna and Lonnie!