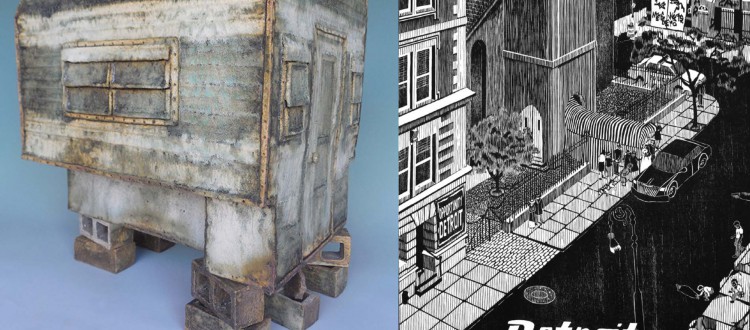 Exhibition Opening: Visiting Artists Kristin Knowlin and Diana Synatzske
The School of Design is pleased to announce the first opening
reception of the 2015-2016 season. These events are free and open to
the public. Reception generously sponsored by Ponchatoulas Restaurant.
/
Printmaker Kristin Knowlin "Carving Out Roots" (Bethea Gallery)
Sculptor Diana Synatzske "Riding In Cars Without Seatbelts" (Moffett Gallery)
Opening Reception and Artist Talk with Kristin Knowlin
Tuesday September 22, 2015
5pm Artist Talk with Kristin Knowlin in VAC 103
6pm Opening Reception in the VAC Lobby
Knowlin's project statement:
For the past twenty years, my work has dealt with issues of race and  
gender. I explore issues of marginalized subcultures, stereotypes, and  
coded language. The work challenges the way American culture perceives  
and judges groups of people, as well as the way groups of people  
interact with one another. While some pieces intentionally and  
consciously use stereotypes as a critique of their absurdity, others  
explore the issues through personal narratives.
/
Artist Talk with Diana Synatzske
October 8, 2015 at 2pm in VAC 103
/
All events will be at the FJ Taylor Visual Arts Center / Louisiana Tech University
/
For more information:
Nicole Duet
Gallery Director
School of Design
318-257-3681