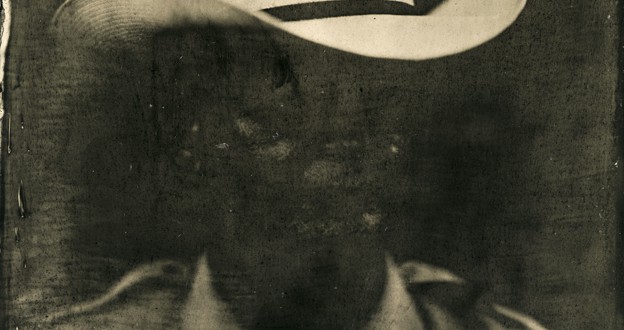 Hamrick Photo/Book added to Amon Carter Museum Collection
The Amon Carter Museum of American Art in Fort Worth, Texas has added to its collection two pieces of artwork by Louisiana Tech University School of Design Associate Professor Frank Hamrick. The museum selected Hamrick's tintype photograph "The Marshall", which is a shadowy portrait of recently retired marshall Mike Hilton. The piece is similar to Hamrick's faceless portrait "Lauren" featured in Oxford American Magazine's current issue focusing on music from Georgia, Hamrick's home state.
The museum also acquired a copy of Hamrick's handmade artists' book "Sometimes Rivers Flow Backwards", which has been added to several special collections' libraries in the past year.