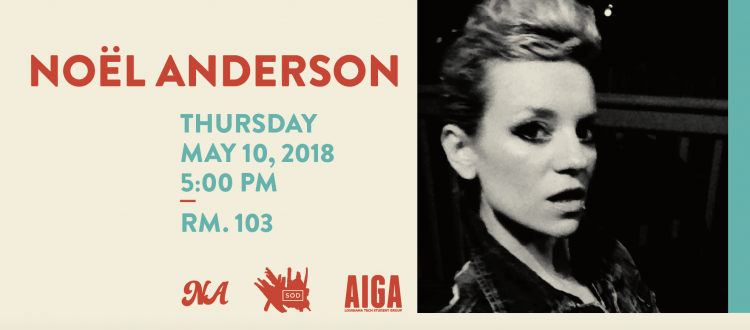 SOD Welcomes Designer Noël Anderson
The School of Design welcomes designer Noel Anderson to talk about her work in motion design, education and more.
Noël Anderson is a New York/New Orleans-based motion designer and educator, focused on branded content, video art, mixed media installation, and motion theory. She has an MFA in Motion Media from Savannah College of Art and Design.
Commercially, Anderson specializes in short format motion graphics for social media campaigns, focusing on narrative content. Clients and projects include: Moët, VH1, IFC, HULU, Verizon, and HBO.
Thursday, 10 May
5pm
FJ Taylor Visual Arts Center, room 103