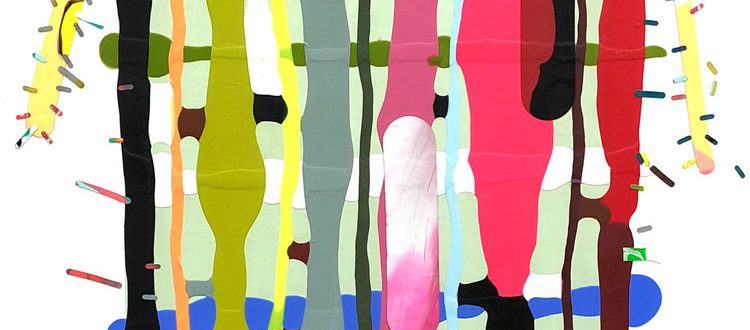 Joey Slaughter awarded Artist Residency at Joan Mitchell Foundation
Associate Professor Joey Slaughter was recently announced as one of 32 artists who have been awarded residencies at the Joan Mitchell Center in New Orleans for the coming year. All of the artists will be provided with private studio space at the Center, which sits on a two-acre campus in the historic Faubourg Treme neighborhood, along with a stipend, communal dinners, and opportunities to participate in programs that actively engage both the professional arts community and the public. Additionally, those artists traveling to the Center from outside New Orleans are provided with on-site lodging and financial support to transport necessary materials and works. The Artist-in-Residence program was developed as an extension of the Foundation's support of the local arts community in New Orleans following the devastation of Hurricane Katrina, and has become a vital realization of artist Joan Mitchell's vision to provide artists with the necessities of time and space to create their work.
The 2019 Artists-in-Residence include:
John Barnes, New Orleans, LA
Gus Bennett, New Orleans, LA
Melissa Brown, Brooklyn, NY
Ruth Leonela Buentello, San Antonio, TX
Sean Gerard Clark, New Orleans, LA
Veronique d'Entremont, Los Angeles, CA
Marianne Desmarais, New Orleans, LA
Michael Dixon, Albion, MI
Ana Fernandez, San Antonio, TX
John Yoyogi Fortes, Sacramento, CA
Jacqueline Gopie, Miami, FL
Shana Kaplow, St. Paul, MN
Yukiyo Kawano, Portland, OR
Jamil Khoury, Chicago, IL
Laura Kina, Chicago, IL
Athena LaTocha, New York, NY / Peekskill, NY
Beili Liu, Austin, TX
Michael Meads, Abiquiu, NM
Kristin Meyers, New Orleans, LA
Stephanie Patton, Lafayette, LA
Shani Peters, New York, NY
Lucy Puls, Berkeley, CA
Devin Reynolds, New Orleans, LA
Christopher Saucedo, New Orleans, LA / Rockaway, NY
Amy Schissel, Morgantown, WV
Joey Slaughter, Ruston, LA
Jared Theis, San Antonio, TX / Berlin, Germany
Carlie Trosclair, St. Louis, MO
Eric Waters, New Orleans, LA
Antoine Williams, Greensboro, NC
Sherri Lynn Wood, Cincinnati, OH
Jave Yoshimoto, Omaha, NE
The Foundation first began hosting artists in temporary residency spaces in New Orleans in 2013, and then opened the Joan Mitchell Center in 2015. Over these five years, it has hosted nearly 200 artists. Establishing opportunities for local artists in New Orleans remains a critical aspect of the Foundation's work at the Center, and every Artist-in-Residence cycle includes a selection of artists from the city. The residency program is complemented by a roster of events, including open studios, artist talks, and networking events, which foster creative exchange and encourage relationship-building among artists and other members of the New Orleans community. Artists also have access to professional training and advisement, including studio visits with curators, and consultations and workshops with arts, business, and legal professionals.