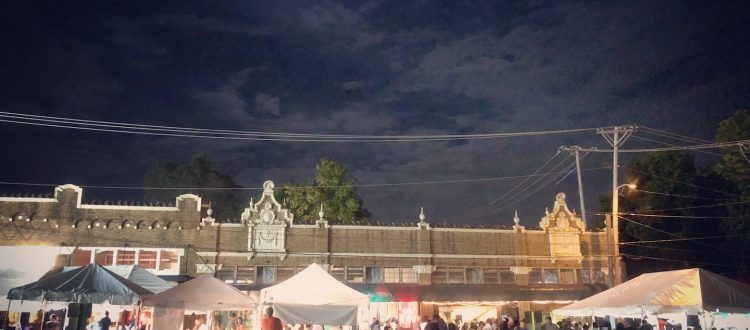 ARCH50 Alumni Lecture Series welcomes Jeff Spikes
The School of Design is happy to welcome back Architecture Alumnus, Jeff Spikes (B.Arch 2001), as part of our ARCH50 Lecture Series, celebrating 50 years of architecture at Louisiana Tech University. His lecture, entitled Brand Loyalty, will take place in Wyly Auditorium on Monday, 11 February at 4:30pm. Jeff is owner of iArchitecture in Shreveport.
A few words from Mr. Spikes:
The product of generations of constant tinkerers, I sort of backed my way into the field of architecture as I grew up learning to build things with anyone with a project going.  That experience led to summers working in construction while earning a bachelor of architecture degree at Louisiana Tech.  After 10 years of working first as an intern, then project manager, then studio team leader I started iARCHiTECTURE.  I too am a constant tinkerer.  When not leading design efforts at the firm, you can typically find me in my "lab" renovating historic homes and downtown buildings, building furniture, and an array of other architecture and art related collaborations with local creative notables.  I find that this continuous need to create things helps to inspire and inform new design ideas in our everyday work.  Striking a balance between the two worlds of drawn and built form.