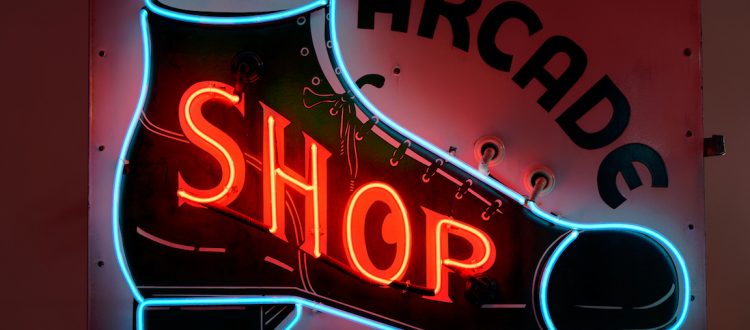 'Neon Art' exhibit opens in Visual Arts Center
'Neon Art' exhibit opens in Visual Arts Center
Memory & Desire: A Personal Exploration of Neon Art, Past & Present by Missouri-based artist David Hutson opens Oct. 1 with an artist talk at 5 p.m. and opening reception at 6 in the Bethea Gallery of the F. Jay Taylor Visual Arts Center on the Louisiana Tech campus.
The talk and exhibition will feature Hutson's restoration work of vintage neon signs as well as his personal artwork using neon as a medium. It's one of the most challenging exhibitions Tech's School of Design has ever installed; to have the gallery lit completely by the neon pieces in the exhibition makes for a unique experience.
The exhibit runs through Nov. 7.
Hutson is a neon artist with a specialization in theater production. He has exhibited his artwork nationally and is a consultant for internationally renowned theatrical productions. Hutson lectures extensively about his collection of restored vintage neon signs and serves on numerous historic preservation commissions with a focus on the care and maintenance of objects related to Historic Route 66. Hutson is a key member of the Neon Heritage Preservation Committee of the Route 66 Association of Missouri.
Hutson lives in St. Louis, Missouri and owns Neon Times in St. Charles, Missouri.