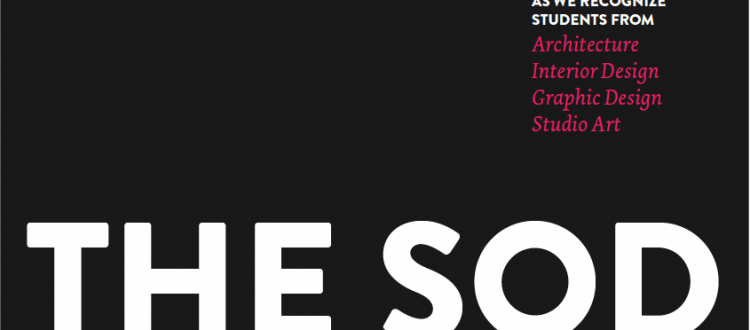 Over the next few days, we will recognize the outstanding achievements of our School of Design students with awards and scholarships. Typically, the SOD AWARDS event has been an on-campus ceremony at the end of the Spring Quarter. As we all know, these are different times. We have decided to share the announcement of these awards via our School website and social media.
Monday, 18 March – The Director's List
Tuesday, 19 March – Interior Design Awards
Wednesday, 20 March – Graphic Design Awards
Thursday, 21 March – Architecture Awards
Friday, 22 March – Studio Art and SOD Student Show Awards
Stay Tuned!!