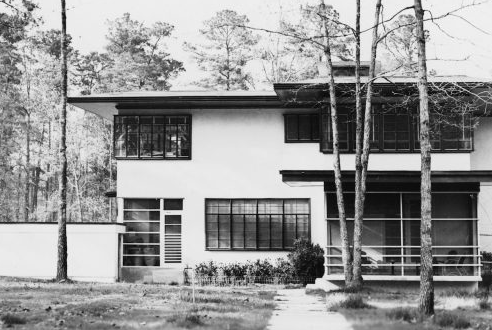 Unexpected Modernism: Viewing + Q/A
Unexpected Modernism   Film Viewing and Q/A
Wednesday/March 24
4:00pm
Wyly Auditorium
The School of Design is proud to present the film Unexpected Modernism on the Louisiana Tech Campus.
A story of innovation, education, exploration, modern architecture and love of Shreveport, the film documents the careers of Shreveport architects Samuel G. and William B. Wiener. Following a 1931 voyage of discovery to Europe's most prestigious design school, the Bauhaus, they become the most innovative and prolific modern architects in the American South, transforming the city and leaving a legacy of buildings in and around Shreveport.
Guy Carwile, Professor of Architecture at Louisiana Tech, co-authored a book about the Wiener brothers' architecture and is featured prominently throughout the film. He, Director Gregory Kallenberg and other narrators in the film will be onhand to participate in a Q&A discussion following the showing of this 43 minute documentary.
The film is presented by the Louisiana Architecture Foundation.
For more information about the film, please visit: http://unexpectedmodernism.com
The event is free and open to the public; however, seating capacity is set at 80. Masks are required, and social distancing protocols will be enforced.