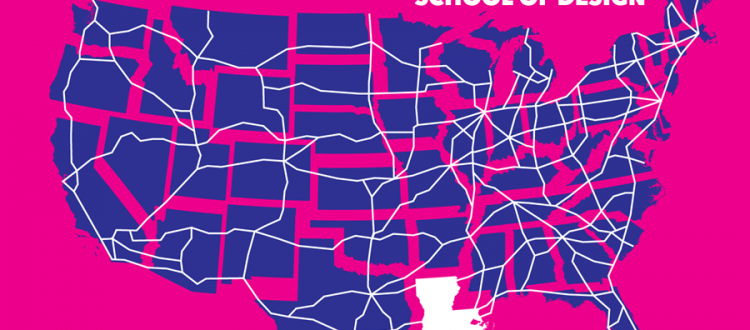 POSSIBLE IMPOSSIBLE WORLDS: Juror Talk and Exhibition of the 6th Louisiana Biennial
6th Louisiana Biennial: National Juried Exhibition
Possible Impossible Worlds
Juror: Rebecca R. Hart, Independent Curator
January 25 | Juror Talk 5pm | Reception 6pm
Juror's Talk will be socially distanced in-person and available virtually.
https://tinyurl.com/2p8j2jbw
Exhibition Dates: January 25 – February 15, 2022
Juror is Rebecca R. Hart, an Independent Curator, and former Curator and Department Head of the Denver Art Museum 2015-2021, as well as Curator and Department Head at Detroit Institute of Arts (DIA) 2005-2015.
Ms. Hart had the difficult task of selecting 57 artworks out of nearly 633 submissions by artists across the US, ranging from two-dimensional, three-dimensional, to video works.
Juror's Statement:
"Making art is an act of courage—seeing the world around us, knowing the world as it is, imagining the world as it might be. Artists' visions of apocalypse and propositions for utopias inform our sense of place and self across time. They are a repository for our collective memory.
"As proposed by artists of generations past, futuristic visions have become realities.  What was once impossible has become possible, commonplace perhaps. Living in isolation (and sometimes peril) for the past two years, the artists included in the 6th Louisiana Biennial reflect shared experiences and changed circumstances of all humans. Besought by global warming, pandemic, and the urgency of social justice, each of us tries to find equilibrium.
"Possible. Impossible. We live in such a contingent space that models for isolation, community, ecstasy, gloom, stasis, and adventure, revealed in these artworks are guideposts. They give us glimpses into impossibilities that might be possible." – Rebecca R. Hart
We'd like to congratulate the artists invited to participate in the show (listed below). Awards will be announced on Tuesday, January 25th during the Juror's Talk. We hope you will join us for the talk and reception.
All events are free and open to the public. Masks required.