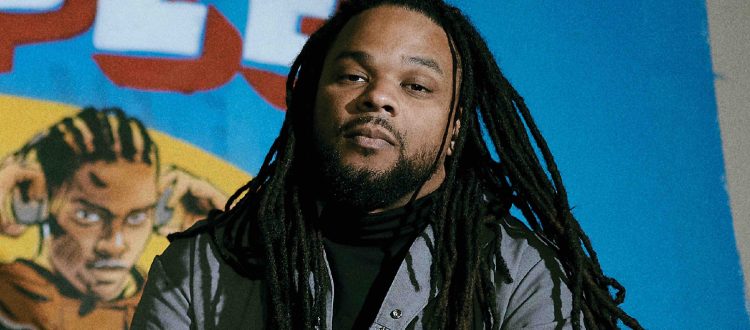 POSTPONED: Brandan Odums: Visiting Artist
THIS EVENT IS POSTPONED. A FUTURE DATE WILL BE ANNOUNCED.
The School of Design invites all faculty, staff and students, as well as the general public, to a visiting artist lecture with Brandan "BMike" Odums.
Artist Bio:
Brandan "BMike" Odums is a New Orleans-based visual artist who, through exhibitions, public programs, and public art works, is engaged in a transnational dialogue about the intersection of art and resistance. From film to murals to installations, Odums' work depicts historical figures, contemporary creatives and everyday people and encapsulates the political fervor of a generation of Black American activists. More of Odums work can be found on his website: Bmike.co and Instagram: @bmike2c.
Visiting Artist Lecture Series:
The School of Design lecture series brings local, national and international creatives to the F. Jay Taylor Visual Arts Center on Louisiana Tech's beautiful campus. The Visiting Artist Lecture Series is open to the public to foster greater understanding of contemporary art and the issues that inspire those who create and reflect upon visual culture today. In addition to giving public lectures, our visitors engage with students through demos, group critiques and studio visits, forming a critical component of the educational experience at Louisiana Tech University.
Visiting Artist Lectures are at 4:30 pm and are free and open to the public. Masks required.
Location: Room 103
F. Jay Taylor Visual Arts Center (TVAC)
1 Mayfield Avenue
Ruston, LA 71272