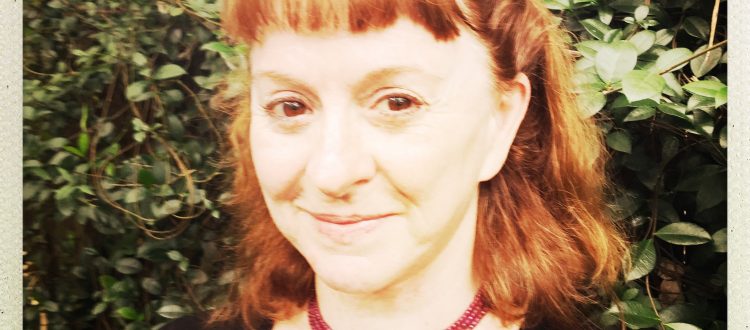 Deborah Luster: Visiting Artist Talk (Virtual)
The School of Design invites all faculty, staff and students, as well as the general public, to a visiting artist lecture with Deborah Luster. This virtual lecture will be held at 4:30pm on Wednesday, 9 March. ZOOM link: https://latech.zoom.us/j/97235136624?pwd=VUcvUkE2RDU3UG1JVlBhSElCQ3U0dz09
Deborah Luster is best known for her long-term documentary projects, One Big Self: Prisoners of Louisiana, (1998 – 2003) a photographic archive of formal portraits of prisoners from three Louisiana prisons including Angola Prison. Allowed to present themselves as they wished, Luster returned over 25,000 paper prints to inmates and produced "tin types" for gallery display and publication; and Tooth for an Eye: a Chorography of Violence in Orleans Parish, a photographic archive of cityscapes documenting locations in New Orleans where homicides have been committed. Twin Palms Publishing  produced monographs of both collections. Her monograph, One Big Self, was named by the NYTimes as one of the top ten photography books of 2003. She is currently working under a Peabody Museum Fellowship on the history of the place where Angola Prison is located.
Luster's awards include a 2020 Joan Mitchell Residency, a 2018 Ford Foundation Art of Change Fellow, the 2015 Robert Gardner Fellowship, Peabody Museum, Harvard; a 2016 Robert Rauschenberg Residency, a 2013 Guggenheim Fellowship; the 1858 Prize for Contemporary Southern Art; an S.J. Weiler Foundation Award;  Irish Museum of Modern Art  Residency; the Dorothea Lange—Paul Taylor Prize for Documentary Photography from the Center for Documentary Studies; an Anonymous Was a Woman Award; the John Guttman Award; the Bucksbaum Family Award for American Photography; and a Peter S. Reed Foundation Award.
Her work is included in the permanent collections of the San Francisco Museum of Modern Art; the National Gallery of American Art; the Whitney Museum of American Art; the Los Angeles County Museum; The Smithsonian American Art Museum; New Orleans Museum of Art; Museum of Fine Arts, Houston; Pier 24, San Francisco; the Margulies Collection, Miami; and other notable public and private collections
School of Design Visiting Artist Lectures are at 4:30 pm.
Zoom link: https://latech.zoom.us/j/97235136624?pwd=VUcvUkE2RDU3UG1JVlBhSElCQ3U0dz09