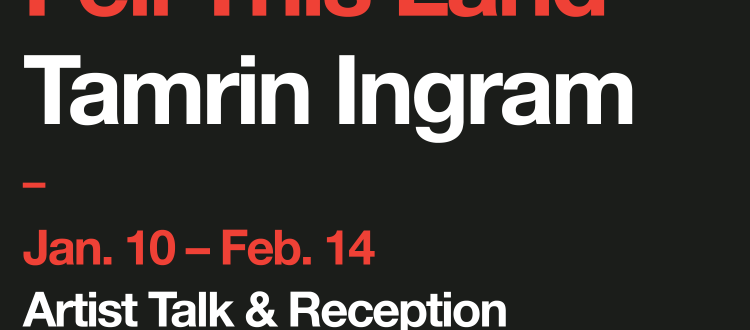 Tamrin Ingram
Fell This Land
Artist Talk & Reception
Tuesday, January 17, 5 – 7 pm
Exhibition Dates: January 10 to February 14, 2022
Bio
A Louisiana native, writer, and photographer, Tamrin Ingram's work incorporates medium and large format photographs, text, and familial records that explore themes of generational memory and familial trauma. Primarily photographing in the traditional mode of landscape photography, Tamrin's work also addresses the environmental impact of pollution throughout the Cotton Belt. Ingram's work has been shown across the United States in Arizona, Ohio, Georgia, and Illinois. She received her BFA from Columbus College of Art & Design in Columbus, Ohio, and her MFA from the Photography, Video, and Imaging program at the University of Arizona.
Currently, Ingram resides in rural Louisiana.
Statement
Fell This Land uses the power of myth and storytelling to explore the impact of rural pesticide pollution on the environment and those living within it. With writing, photographs, stories, and familial memory, characters emerge, to question their faith as they come to terms with their cursed condition. This work merges family histories of generational poverty and environmental toxicity with the mythical sentience of the landscape; the work relies on magical realism instead of facts and figures to create a new way of looking at the environmental crisis facing the deep south.