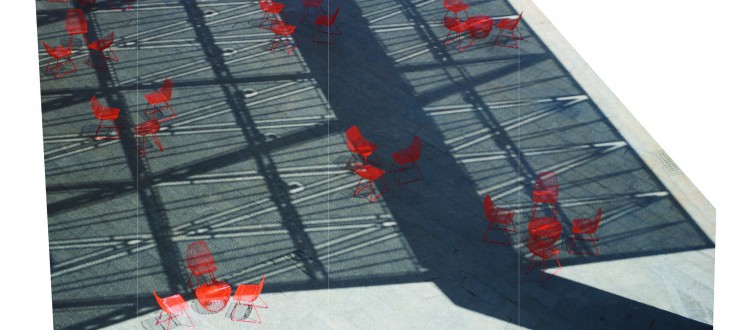 Lecture by Robert Rogers: The Impact of Small Things
Tuesday/February 3
6:30pm
Visual Arts Center, Room 103
The School of Design is happy to welcome architect Robert Rogers to the Louisiana Tech University campus.
Robert Rogers, FAIA, is a founding partner of ROGERS PARTNERS Architects+Urban Designers, located in New York. "Rob" creates institutional and cultural buildings that are civic works.  Believing that even a single building is a piece of urban design and that every surface deserves intimate attention, his work assertively and elegantly combines urbanism and architecture.  From reinventing the security bollard to redesigning a subtle icon on the National Mall, Rob continually elevates accepted conventions in his quest to develop intelligent, rich and timeless contributions to our physical environment. Mr. Rogers earned Master of Design Studies degree from the Graduate School of Design at Harvard University and a Bachelor of Architecture degree from Rice University.
ROGERS PARTNERS was founded in August 2013 by Rob Rogers, former partner of the eponymous Rogers Marvel Architects (RMA). For more than 20 years, with partner Jonathan Marvel, Rob led the firm to wide success with award winning residential, educational, cultural and open space projects. RMA received the coveted Medal of Honor award from the AIA's New York City chapter, a testament to the firm's contribution to architecture in the New York region: "For their steadfast commitment to design excellence on all scales ranging from furniture to building to planning and landscape."
At ROGERS PARTNERS Architects+Urban Designers, we refuse to do things the way they have always been done. We approach each project with an open mind and expert eye, built on years of experience. We unite multiple disciplines and design regenerative 21st-century environments where architecture, landscapes and urban spaces converge. We address all aspects of design, focusing on what you see as well as what you don't. We explore the impact of both small and big things. To us, both matter equally. Our practice is built on research, analysis, discovery and shared experiences. We design for today with tomorrow in mind. Above all, we create buildings that work, projects that last, and designs that delight.
For more information about the firm, please visit: http://www.rogersarchitects.com
The event is free and open to the public.
CONTACT
For more information, please call the School of Design at 318.257.2816 or visit the School of Design website at http://www.design.latech.edu