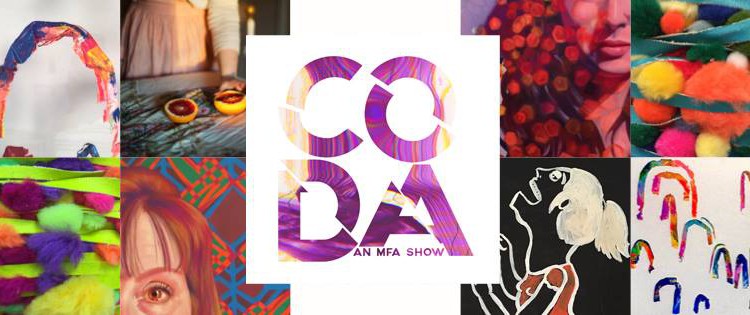 The first and second year graduate students from the Louisiana Tech University School of Design present CODA. A coda in music and literature serves as an ending to one movement or passage as well as a segue for the work into the next movement. For the graduate students, and their work on display, CODA serves as an end to this past year of work and exploration as the second years move into their final year as students and the first years move into a period of more stable experimentation and focused projects.
CODA will present a wide range of mediums, including ceramics, graphic design, painting, photography, and video from our stable of artists. The artists presenting work are Julie Butler, Whitney Causey, Hannah Cooper McCauley, Elaine Guillot, Marcus Journey, Megan Landis, Zachary McCauley, Jacob Newton, Adrianna Speer, and Tess Stickney.
The exhibition will be on display at the Enterprise Center on Alabama Street and will be free and welcome to the public. The show opens on March 20th with a reception from 6PM-8PM. The artists will be present and would love to speak about their work. The show closes on April 11th.