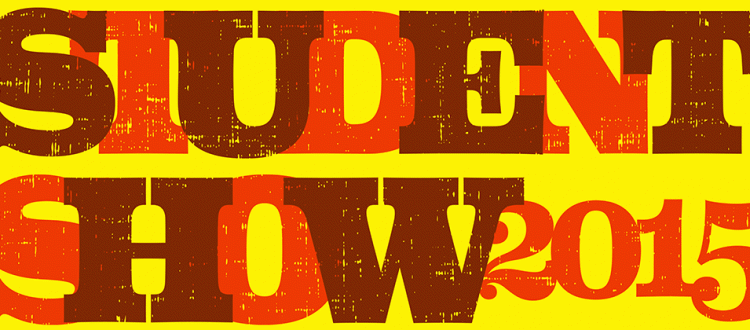 The School of Design invites everyone to the opening reception of the Annual Student Show on Tuesday, March 24. Over 500 works by undergraduate and graduate students, including several from colleges in addition to the SOD were submitted to an outside juror. Of these submissions 61 works were chosen. Works on view include all levels of ceramics, drawing, graphic design, painting, photography, artist's books and sculpture. Juror Richard Mc Cabe, Curator of Photography at the Ogden Museum of Southern Art will be speaking at 5pm. An awards ceremony and reception will follow at 6pm.
This event is free and open to the public.
March 24-April 14, 2015
2015 Annual Student Show
Bethea and Moffett Galleries
F Jay Taylor VAC
Tuesday March 24, 2015
Juror's presentation, 5pm VAC 103
Opening Reception and Awards, 6pm
Additional viewing hours, M-F 830-5pm
For more information contact:
Asst. Prof. Nicole Duet
Gallery Director
nduet@latech.edu
(318) 257-3681
RICHARD McCABE
Bio
Richard McCabe received an MFA in Studio Art from Florida State University in 1998. Also in 1998, he received a Fellowship to New York University to attend the American Photography Institute, National Graduate Seminar. From 1998 ? 2005 he lived in New York City where he worked for numerous art galleries and museums including ? The International Center for Photography, Robert Miller Gallery and the El Museo del Barrio. He also taught at Photography at Pratt Institute, New York City and Montclair State University, Montclair, New Jersey.
In 2005, He moved to New Orleans and has worked within the curatorial department at the Ogden Museum of Southern Art for the past ten years. In 2010, he became the Curator of Photography at the Ogden Museum. He has curated over 20 exhibitions in the past 4 years including ? Eudora Welty: Photographs from the 1930s and 40s, The Mythology of Florida, Self Processing: Instant Photography and Seeing Beyond the Ordinary.
Juror Comments
The toughest part of being the juror for the Louisiana Tech University Student Art exhibition was narrowing down the selection for the exhibition to just 51 art works. There was so much great work to choose from. To get as many artists in the exhibition I choose only 1 artwork per artist.
When I look at art or when I judge art I look for just one thing – the image. How does that image make me feel? Is the image successful? I really don't care how the artist arrives at the final image or look of the artwork – the artworks success to me is all on the surface.
Although I am a curator of photography – I have had a long love affair with other art processes – painting, sculpture and print making. Photography is derivative of painting. The same rules of composition, and elements of design apply in all art. Photography is a graphic art whereas painting and sculpture are fine arts.
My advice to all artists is to make art about something you love. If you love something it will come through in your art and hopefully others will love it too.