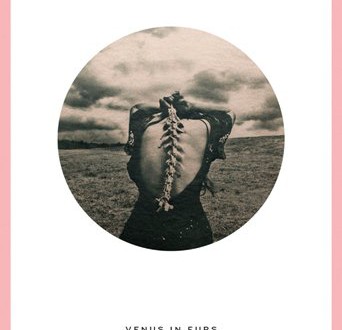 Alumnus Jamie Johnson Published & Exhibiting
Louisiana Tech University School of Design alumni Jaime Johnson – 2014 MFA – has had one of her photographs used on a recent edition of the book "Venus In Furs" by Leopold von Sacher-Masoch distributed by Roads Publishing. In the book's credits Jaime's image is described as, "a strong and solitary female bone collector. Like the heroine of Venus in Furs, she is connected to her primitive womanhood, lives deep, and sucks the marrow out of life."
Jaime Johnson also has a solo exhibition of her tea-stained, cyanotype photographs at Texas Tech University School of Art's SRO Gallery running April 13th – May 10th 2015.
Landmark Arts SRO Photo Gallery Presents
Untamed by Jaime Johnson
LUBBOCK– Landmark Arts of Texas Tech University's School of Art presents the photographs of Jaime Johnson as the seventh exhibition in the 2014 – 2015 SRO Photo Gallery exhibition series. Untamed is on display from April 13 to May 10, 2015.
Jamie Johnson's photographic series Untamed chronicles the intimate relationship of a "wild woman" and her surrounding natural environment. The woman wears the bones, branches, butterflies, and flora of her world and treads with the animals, both dead and living. The monochrome of Johnson's photographs shifts focus from potentially colorful landscapes and figures to patterns, textures, and the relationships of forms within the images. Printed on fragile Japanese Kitakata paper, the photographs also maintain a translucent, ethereal quality. Simultaneously, Untamed reflects upon the forms, the impermanence, and the interconnectedness of nature's life.
Jamie Johnson is an MFA student in photography at Louisiana Tech University where she is also an Instructor of Record in photography. She exhibits nationally.
Email srophotogallery.art@ttu.edu and visit www.srophotogallery.org for more information. Gallery hours are 8 a.m. to 5 p.m. Monday through Friday, 10 a.m. to 5 p.m. Saturday and noon to 4 p.m. Sunday. The Art Building is located at 3072 18th Street (near the corner of18th Street and Flint Avenue). On Mondays through Fridays, paid parking is available on the fourth floor of the Flint Avenue parking facility. Parking is free on weekends. Admission is free.
Exhibitions, and speaker programs at Landmark Arts in the Texas Tech University School of Art are made possible, in part, by a generous grant from the Helen Jones Foundation. Additional support comes from Cultural Activities fees administered through the College of Visual & Performing Arts.