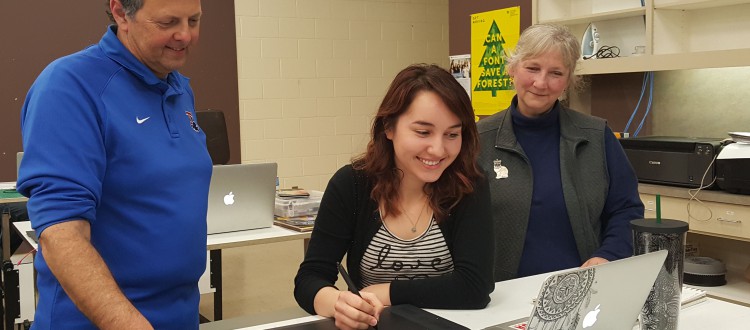 Digital Painting Course and New Equipment Offer New Opportunities for Students
A new Digital Painting course (ART 320/420), led by Associate Professor of Studio Art Nick Bustamante, investigates the value of digital art as a visual means of communication and its role in scientific research.  In ART 320/420, students also develop emerging skill sets that can be applied to a variety of professions and gain the real world experience of working with a client.
Dr. Mary Caldorera-Moore, Assistant Professor of Biomedical Engineering, and Dr. Jamie Newman, Assistant Professor Biological Sciences will work with Nick and his students on designing new imagery to support and promote the 2016-2017 seminar series, Frontiers in Biomedical  Research.  Louisiana Tech alumni, Jeanette and Justin Hinckley, have been instrumental in supporting this cross-disciplinary, collaborative project through the purchase of digital drawing tablets and other materials.  The SOD is truly grateful for the Hinckleys' support and generosity.