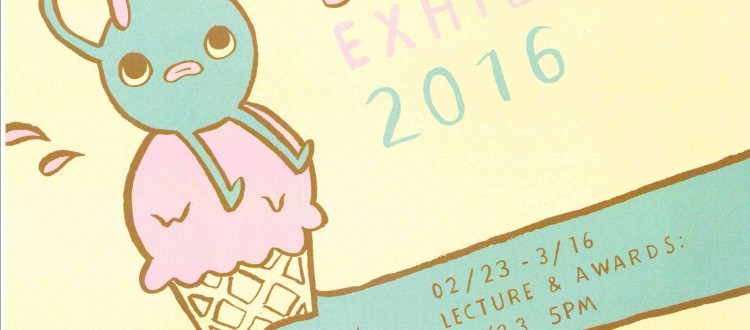 Student Show Features Best of the SOD
The School of Design is excited to announce the opening reception of
the Annual Student Show on Tuesday, February 23 in the Bethea and
Moffett Galleries of the F Jay Taylor Visual Arts Center. Juror Joshua
Chambers has selected exemplary student 2D and 3D work from over 400
submissions. Chambers will be speaking at 5pm, with an awards ceremony
and reception to follow at 6pm. Reception food generously provided by
Ponchatoulas.
This event is free and open to the public.
2015 Annual Student show
Tuesday February 23, 2016
Juror's presentation, 5pm VAC 103
Opening Reception and Awards, 6pm
Bethea and Moffett Galleries
F Jay Taylor VAC
Joshua Chambers
Joshua Chambers is a painter who works in acrylic, pen & ink, and
printmaking. His style has often been described as illustrative,
illusive, and "odd". With a love of theatre but a quiet nature
Joshua's work echoes the philosophy of absurdist playwrights and
deconstructed sets. Receiving his Master of Fine Arts from Louisiana
Tech University and his Bachelors of Art from Northeastern State
University in Oklahoma, Joshua's work has been published in New
American Paintings, Creative Quarterly, and Studio Visit Magazine.
Chambers work can currently be found in the Graphite Gallery in New
Orleans, Ann Connelly Fine Art in Baton Rouge, and in permanent
collections in the Masur Museum of Art in Louisiana, and Lessedra
Gallery in Bulgaria. Chambers lives in Bossier Parish with his wife
Leigh Anne and their daughter Sophia.