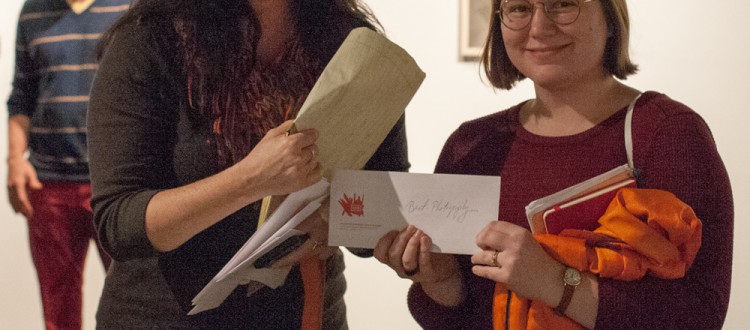 Congratulations to the SOD Annual Student Show Winners!
The School of Design is excited to announce the winners of the the Annual Student Show. Juror Joshua Chambers (MFA, 2009) selected exemplary student 2D and 3D work from over 400 submissions. Thanks to Josh and the outstanding student work of the SOD. The exhibition of work is available to view until 16 March in the Bethea and Moffett Galleries of the F Jay Taylor Visual Arts Center. The galleries are open Monday through Friday from 9am until 4pm.

Best of Show – MFA: Whitney Trisler Causey

Best of Show – BFA: Sarah Prescott

Best of Foundations: Haley Kepper

Best Studio: Megan Smith

Best Graphic Design: Taylor Hogan / Katie Samuels

Best Photography: Hannah Lauren Cooper McCauley

Honorable Mentions: Adrienne Daly, Lauren Eubanks, Adam Garcia, Marcus Journey, Katie L. Minyard, Larry Pleasant, David Reid, Adrianna Speer, Hannah Spence, Tess Stickney, Courtney Swafford, Lisa Thompson, Emily Hope Trice.