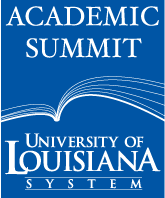 SOD Students to be Recognized at UL Academic Summit
Congratulations to students of the School of Design for being selected to represent Louisiana Tech University at the 2016 University of Louisiana System's Academic Summit to be held on 14-15 April on the campus of Nicholls State University. This celebration of academic excellence at UL System Universities will encompass the system-wide faculty service-learning conference and the following student presentations: visual art exhibit, artistic performances, undergraduate research poster presentations and undergraduate research oral presentations. We are proud!
Undergraduate Poster Presentation: Trent Harrison (Architecture), Seattle Coffee Experience Center. Advisor: Kevin Singh.
Undergraduate Oral Presentation: Kendell Webb, Alaina Proctor, Nikki Crane (Architecture), Chiasmus Archery and Paintball Range. Advisors: Robert Brooks and Brad Deal.
Undergraduate Art Exhibition: Hannah Spence (Studio Art), Portrait of a Mother and Daughter; Skylar Vickery (Studio Art), Self Reflection; Garnett Robinson (Studio Art), Self Portrait.