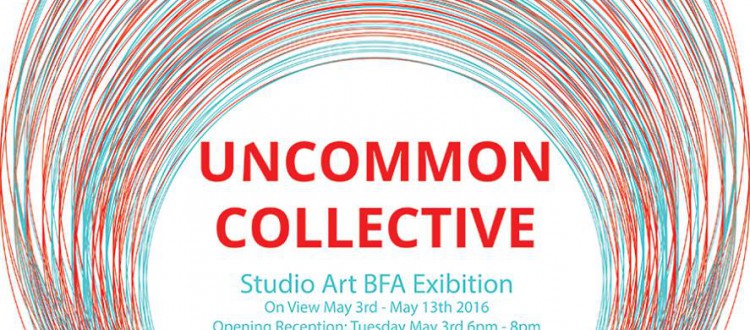 EXHIBITION: Uncommon Collective (BFA Studio Candidates)
The School of Design is pleased to announce the opening reception for Uncommon Collective, Tuesday, May 3rd from 6 to 8 PM.
This exhibition features work from senior Bachelor of Fine Arts students working in photography, sculpture, ceramics, drawing and painting.
This event is free and open to the public.
Opening Reception:
Tuesday, May 3rd
6 pm – 8 pm
Featuring work by:
Lauren Eubanks
Anna Farris
Kiersten Farlee
Adam Garcia
Tyler Hawthorne
Allison Hopper
Avery Ingram
Katie Minyard
Hannah Spence
Jesse Suggs
Rachel Vizza
Jordan Whaley
Exhibition Dates:
May 3 – May 13
Location:
The School of Art Design Galleries
F. Jay Taylor Visual Arts Center
Louisiana Tech University
1 Mayfield Avenue
Ruston, Louisiana 71272
Gallery Hours:
Monday – Friday
9 am – 4 pm
318.257.3909 | design.latech.edu
Food generously provided by Ponchatoulas of Ruston