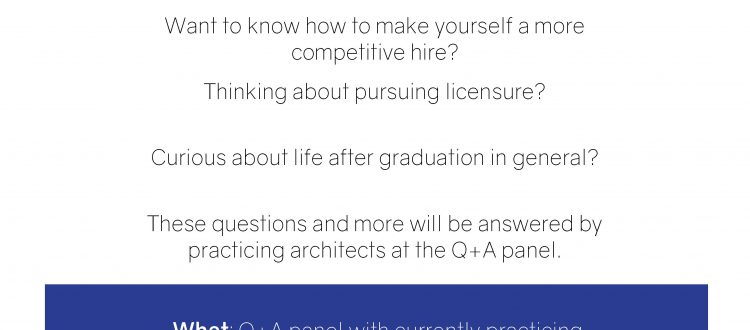 School Hosts Q&A with Architects/Students
In a collaboration with AIA-Louisiana, the School of Design hosts a Q+A panel with recent architecture graduates and firm owners to discuss the transition from the university to the office with our architecture students. Topics include: licensure, being a competitive applicant, expectations of employers; finding a good firm match, etc.
What: Q+A panel with currently practicing architects
When: January 24th, 2017. 6:30 PM.
Where: FJ Taylor Visual Arts Center. Room 103
Who: Michael Sievers, Chris Marble, Brian McNew, Clarence Babineaux, Cody Snellenberger, and John Selmer