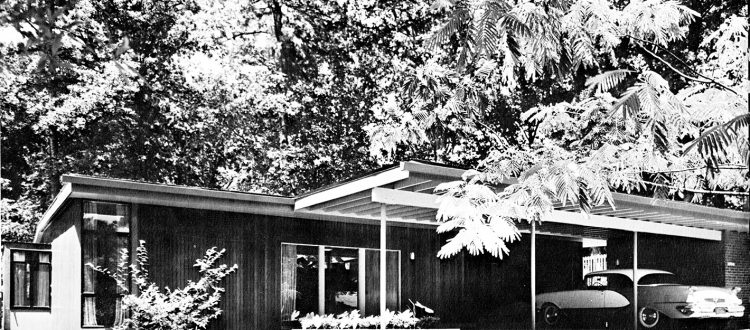 Architecture students earn Peterson Prize recognition
Congratulations to Professor of Architecture Guy Carwile and his students for earning Honorable Mention for their submission to the Charles E. Peterson Prize!
During the winter quarter of 2017, five students from the Architecture Program in the School of Design at Louisiana Tech University measured and produced HABS (Historic American Buildings Survey) drawings of the Simon Herold house in Shreveport, Louisiana. The Simon Herold house was designed in 1954 by notable Shreveport modernist, William B. Wiener for attorney Simon Herold and his family and is a sterling artifact of mid-century modernism. The drawings and related materials were submitted to the Charles E. Peterson Prize competition during the summer, 2017 prior to being deposited in the Prints and Photographs Catalog of the Library of Congress. The Charles E. Peterson Prize is an annually held national competition sponsored by the Historic American Buildings Survey of the National Park Service, the American Institute of Architects and the Athenaeum of Philadelphia, recognizing the best architectural measured drawings produced by university students for the academic year. Louisiana Tech's 2017 entry received an Honorable Mention out of a national field of competitors. The documentation team of graduate students under the direction of Professor Guy W. Carwile included: Trent Harrison, Ashley Kettenring, Andrew Lopez, Matthew Roberts, and Kendell Knight Webb.
Image credit: LSUS Archives and Special Collections