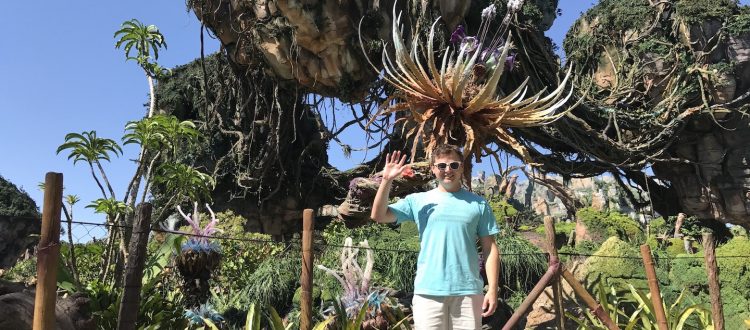 ARCH50 Alumni Lecture Series welcomes Michael McCune
The School of Design is happy to welcome back Architecture Alumnus, Michael McCune (BSAS 2007, M.Arch 2008), as part of our ARCH50 Lecture Series, celebrating 50 years of architecture at Louisiana Tech University. His lecture, entitled Design-Technology-Imagineering, will take place in Wyly Auditorium on Monday, 1 April at 4:30pm. Michael is currently an Imagineer at Disney.
A few words from Mr. McCune:
After building the rust bucket (editors note: his Master of Architecture graduate project at Huckleberry Trails Park in Ruston) in the woods with his bestie Cassidy (Keim) in 2008, Michael started his career at Trahan Architects. While at Trahan for 4 years, he led the adoption of BIM and Parametric Design into the office and served as a creative and technical project lead for the Louisiana State Sports Hall of Fame Museum from design to construction. After becoming a registered Architect, Michael moved to New York City to join CASE, an industry leading technology consultancy at the time, where for 4 years he directed and led teams that focused on BIM implementation and project consulting in the latter stages of the building design and construction processes for world renown Architects, Engineers, Contractors, and Owners. After CASE was acquired by WeWork, Michael joined Walt Disney Imagineering as a Project BIM Manager, where he led the tactical overall and daily approach of how the Toy Story Land project team leveraged BIM and other technologies to optimize performance through design and downstream into fabrication and construction. Afterwards, Michael led the use and adoption of BIM technologies on attractions for the Atlantic region as the Regional BIM Manager. Nowadays, Michael serves as a BIM & VDC Product Lead where he leverages his experience on projects and industry process to lead a software development team, developing custom technologies that impact the global design and construction of Disney's theme parks, cruise chips, resorts, and retail experiences.