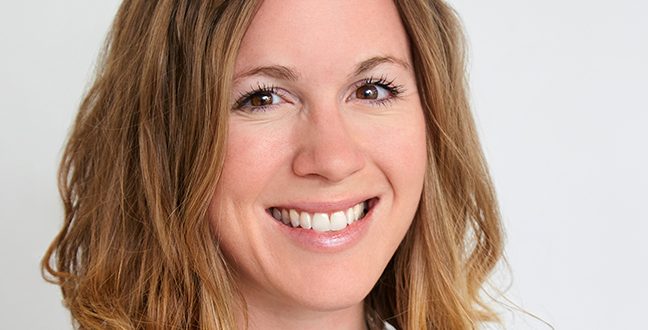 ARCH50 Alumni Lecture Series welcomes Lindsay Carlisle
The School of Design is happy to welcome back Architecture Alumna, Lindsay Carlisle (BSAS 2010, M.Arch 2011), as part of our ARCH50 Lecture Series, celebrating 50 years of architecture at Louisiana Tech University. Her lecture, entitled Starting from Scratch, will take place in Wyly Auditorium on Monday, 15 April at 4:30pm. Lindsay is currently a project architect for the Los Angeles firm ZGF.
Lindsay Carlisle completed her MARCH degree in 2011 at Louisiana Tech University and moved to Portland, Oregon shortly after to pursue her career. As a student at Louisiana Tech, she completed the Americorp design + build project—Bryan Park Pavilion—and studied abroad in Berlin, Germany. In 2010, she received the Henry Adams AIA Gold Metal for highest GPA of her graduating class. During her six years in Portland, she worked at two architecture firms: C2K Architecture and Holst Architecture where she worked on a variety of project typologies including commercial, hospitality, restaurant, and residential. At C2K Architecture, she was the designer on two restaurants, one of which was a renovation of the historic train station in Eugene, Oregon. She was the Project Architect at Holst Architecture for Maletis Beverage Headquarters, which was recognized by DJC (Daily Journal of Commerce) of Oregon as a finalist for the 2018 Top Project awards. She led Asian Health & Service Center, a non-profit commercial office and culture center, through construction and LEED Gold® certification. Lindsay served as a chairman on the AIA Portland COTE (Committee on the Environment) and is an activist for Women in Design and Equity in Design. She has participated in many of Portland's community volunteer projects with Holst Architecture, including Depave, Friends of Trees, and painting a mural for a women's homeless shelter. She was also an active member in the 'Maker' community in Portland, where she built furniture, steel fabrications, and volunteered as a shop steward at ADX Fabrication shop. Lindsay became a licensed architect in 2016 and took a solo trip to Chile for two weeks to celebrate her achievement.
In 2018 she relocated to Los Angeles, California to work at ZGF Architects as a Project Architect. Her current project, California Air Resource Board (CARB), is currently under construction and will be one of the largest and most advanced vehicle emissions testing and research facilities in the world. Lindsay is now a registered architect in both Oregon and California, and aspires to start her own practice in the future.