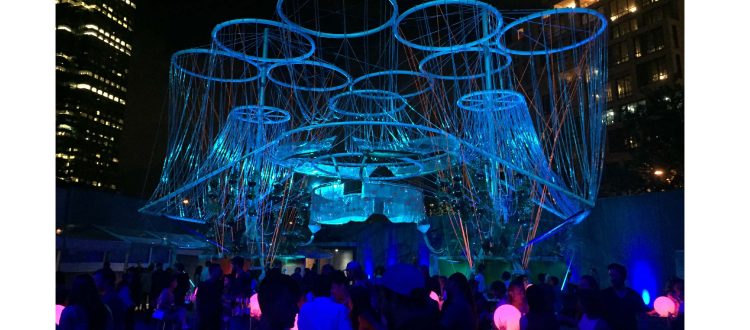 Lecture: André Jaque and the Office for Political Innovation
The School of Design is happy to welcome architect André Jaque to the Louisiana Tech University campus this Monday (5 Dec).
Andrés Jaque is founder of the Office for Political Innovation. He is Advanced Design Professor at GSAPP Columbia University and Visiting Professor at Princeton University SoA. Office for Political Innovation, a Madrid/New York based practice directed by Andrés Jaque, develops architectural projects that bring inclusivity into daily life and challenge assumptions about the place of architecture. Their projects prompt crucial debates.
In 2015, COSMO took over the MoMA PS1 courtyard with a moveable artifact, made out of customized irrigation components, to filter 3,000 gallons of water through plants and soils. In Phantom, Mies as Rendered Society, Mr. Jaque installed the detritus of daily life – literally the junk from its basement – in the pristine spaces of the Barcelona Pavilion.
To see more of his visionary and critically conceived architecture, please go to andresjaque.net and attend the lecture on Monday.
Architecture as Rendered Society
Lecture by Andrés Jaque
Monday, 5 December at 5:30pm
FJ Taylor Visual Arts Center, Room 103